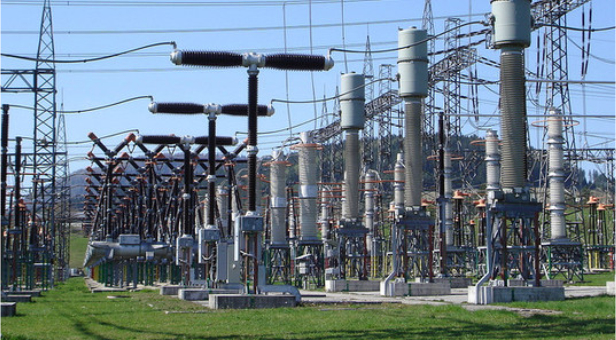 NERC: Pitfalls of Mini-Grid Regulation

There is a pending issue as regards the need to increase access to electricity to the Nigerian people. Currently between 50-55% of approximately 180 million Nigerians do not have access to grid electricity (unserved), while the 45-50% of Nigerians are connected to the grid especially in urban locations, are largely in darkness (under-served), yet rattled with ridiculous bills, and huge spending on fuelling and maintaining generators of various sizes.
The power sector obviously suffers series of problems i.e illiquid, infrastructural setback (i.e. poor and weak grid capacity, lack in gas infrastructure, vandalism), tariff/pricing challenges, lack of accountability and transparency, shortage in technical expertise, and most of all, a restricting regulatory framework.
Taking a pinch from the telecommunication industry and revolution of mobile communication in Nigeria, the aforementioned problems did exist in the communication sector until a full deregulation of telecommunication industry (opening up the market; easing entry and operations, leading to more service providers, rise in industry competition, which in turn induces market innovations; better services, short run price fall, more happier and protected customers).
As a way to ensure access to reliable electricity to all Nigerians (unserved or underserved), there is need to fully deregulate/decentralize the entire power sector, especially for distribution, to allow for more suppliers of electricity. The Privatization of the PHCN in 2013 resulted to the creation of 11 regional monopoly DISCOs that have never proven to be either technical, financial and managerial capable (as supposedly presented on papers during the bidding for PHCN).
Today, off-grid technological solutions mainly mini-grids that can power communities without access to electricity (unserved), as well as provide reliable power supply to under-served urban centers, metropolis and housing are being blocked by regulations that seem to place them and the Nigerian consumers, at the mercies of DISCOs.
Mini-grid solutions are any electricity supply system with its own 0kW and 1MW of power generation capacity, supplying electricity to more than one customer and which can operate in isolation from DISCOs or to be connected to a Distribution Licensee's network (DISCOs).
The recent Mini-Grid Regulation of 2016 (Draft) proposed by Nigerian Energy Regulatory Commission (NERC), puts mini-grid operators at the mercies of DISCOs, while ignoring and denying the Nigerian customers the choice to access reliable power supply. For instance it is required of the mini-grid operator to fulfill the following conditions:
In Section 7(1) b:  "confirmation of the Distribution Licencee (DISCOs)'s expansion  plans  approved by  the Commission through the Commission to ensure that the Mini-Grid activities will not interfere with the expansion plans into the designated Unserved Area;" (of the DISCOs)
In Section 7(1)c: "written  consent  of  the  Distribution  Licencee  of  the  intended  area  where  the operational  period  of  the  Mini-Grid  Developer  will  be  within  the  five  year expansion plan of the Distribution Licencee;
By section 7(1) b and c, before both the electricity consumer (either underserved or unserved) and have access to reliable electricity, the must not only have a written consent from DISCOs approving this, they must also have access to the five (5) year expansion plans of the DISCOs, which must have been approved by NERC. The problems are these; where are the expansion plans of the DISCOs? Are they with NERC, and why is NERC not making their plans public, so that the Nigerian public can know their fate, in terms of access to steady electricity? On assumption that DISCOs do have expansion plans, what happens if they cannot execute their plans after five years and have succeeded in denying Nigerians access to electricity as well as intended investments by the mini-grid operator; as the regulation has no sanction clause or penalty for deception? The disclosure of the expansion plans of DISCOs was a part criterion during the handover of the PHCN, till date Nigerians are yet to see the plans.
In Section 7(1)d: the  intended  geographic  location  is  an  Unserved  Area  which  has  not  been assigned to an IEDNO (Independent) or any other Mini-Grid Developer; By implication of section 7(1)d, above electricity consumers (existing or potential) in under-served areas cannot independently chose to set-up their own isolated mini-grids. For instance, Urban estates or metropolis zones cannot decide on their own to seek isolated mini-grids, to deliver themselves from the inefficiencies and disappointments of the DISCOs, simply because they are on in unserved area (off-grid)
While section 12 of the same regulation is another debate for another day, there is need for Nigerians to start questioning; at what point protecting and bettering the lives of the Nigerian citizen would be at the centre of Nigerian policies, laws and regulations? On no account can improving access to electricity or other basic services be guaranteed when the agenda of regulations is not geared to allow for increased competition and innovation.
There is need for all Nigerians; public, national assembly members, ministry of power, and the civil society groups should deploy all the tools of advocacy and litigation to ensure that clauses that protect inefficient segments of our industries are removed. Nigerians and the civil society space should call on the National Electricity Regulations Commission (NERC), as well as the Bureau of Public Enterprise (BPE) to compel the DISCOs to disclose publically their five (5) years expansion plans, as well as review the mini-grid regulation to reflect the interest of the Nigerian electricity consumer as the core. This is can only be guaranteed when the Nigerian energy consumers are availed the opportunity of choice.
---
Be the first to know when we publish an update