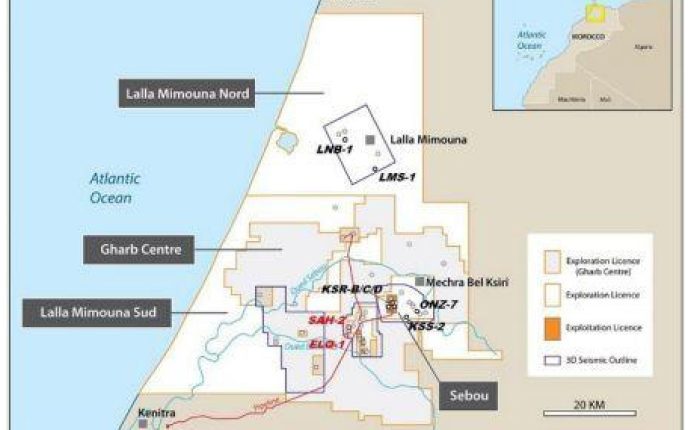 Morocco: SDX Energy Announces Major Discovery of Natural Gas and Condensate

Exploratory firm, SDX Energy, has announced a new discovery of natural gas on its LNB-1 exploration well, located on the Lalla Mimouna permit in Morocco. This is the sixth discovery of SDX, as part of its nine-well drilling program. It is also the eighth well drilled in the countryside. LNB-1 was drilled to a depth of 1861 meters and allowed the tanks to come into contact with two hydrocarbon formations. The first is a 300-meter column in the Lafkerena sequence. At this level, the resulting gas load showed a porosity of more than 20% with, in multiple sections, a porosity greater than 50%, explains SDX.
The gas found in this column showed hydrocarbon components heavier than those found since the beginning of the campaign, which reveals the presence of a source rock of thermogenic hydrocarbon. This led the British company to conclude that the work allowed it to reach a new oil system. According to SDX's management, the uncompromising average preliminary gas volume is 10.2 Bscf and 55,000 barrels of condensate.
In the second sequence, Upper Dlalha, SDX intercepted 2.6 meters of conventional net sand with an average porosity of 33%. Paul Welch, SDX's boss, said his company is very happy, as the results have exceeded expectations. The schedule for testing this section has not been finalized and will be updated in the future. The drilling platform will be moved to the LMS-1 well Lalla Mimouna North, the last of the SDX campaign in Morocco.
---
Get more news like this directly in your inbox