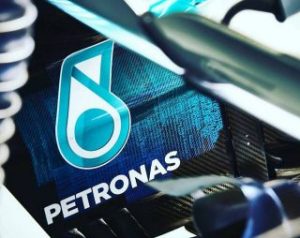 Malaysia's Petronas buys 25percent stake in LNG Canada project

Malaysia's state-owned oil and gas company Petroliam Nasional Bhd said it is buying a 25 percent stake in a Canadian liquefied natural gas (LNG) export project, nearly a year after cancelling its own planned terminal.
The company, known as Petronas, scrapped plans to build a $36 billion ($28 billion) LNG export terminal in British Columbia last year over concerns of a glut in the market that led to depressed fuel prices.
But surprisingly strong demand from China, South Korea and India has erased those concerns, and market sentiment has recovered.
Petronas said in a statement that it would buy an equity stake in LNG Canada, an export project led by Royal Dutch Shell located in Kitimat, British Columbia. The purchase is expected to close in the next few months, the company said.
Petronas did not give a value for the acquisition.
"We believe this to be a positive development for Petronas," said Prasanth Kakaraparthi senior analyst at Wood Mackenzie.
"We expect the global LNG market to tighten post 2022 and this bodes well for the project," he added.
The C$40 billion LNG Canada project will consist of two LNG production facilities, known as trains, that are expected to export a combined 13 million tonnes per year of LNG.
Petronas is joining as Shell and its partners prepare for a final decision to go ahead with the project, which would be the first large-scale LNG plant constructed in several years.
Shell will continue to be the biggest owner in LNG Canada, holding a 40 percent stake. Other partners include PetroChina , Mitsubishi's Diamond LNG and Korea Gas.
LONG TERM
Since scrapping earlier plans, Petronas had been looking for ways to generate revenue from its assets in that region.
Petronas' North Montney assets in British Columbia are rich in natural gas. Petronas' and its North Montney joint venture partners are one of the largest natural gas resource owners in Canada with over 52 Tcf of reserves and contingent resources, it said.
An equity stake in LNG Canada will enhance the company's aims to develop natural gas resource in the North Montney through its subsidiary, Progress Energy Canada Ltd.
"Petronas is in Canada for the long-term and we are exploring a number of business opportunities that will allow us to increase our production and accelerate the monetisation of our world-class resources in the North Montney," President and Group Chief Executive Officer Tan Sri Wan Zulkiflee Wan Ariffin said in the statement.
"LNG is just one of those opportunities," he said.
In March, Petronas said it was one of the producers involved in TransCanada's proposal to expand a pipeline system that would open up more markets for its gas produced in Western Canada.
---
Be the first to know when we publish an update