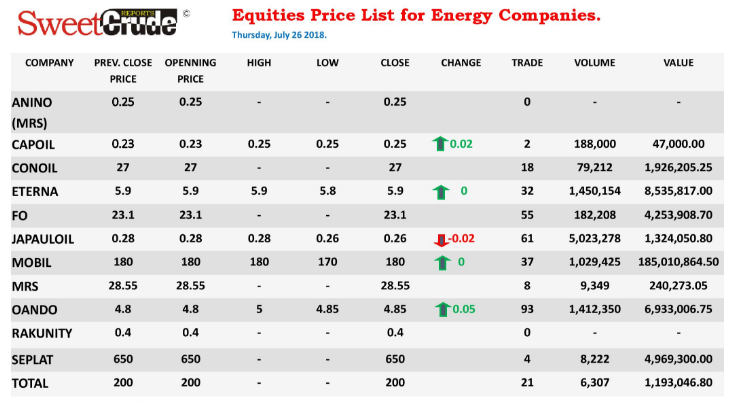 Japaul drops, Oando, CapOil gain in Thursday's trading

Thursday's trading activities on the floor of the Nigerian Stock Exchange for energy companies witnessed a marginal increase in the prices of Oando and Capital Oil's shares. They recorded 0.05k and 0.02k gains, respectively.
Japaul dropped by 0.02k. Eterna and Mobil Oil were unchanged.
Gainers
Oando: 0.05k
CapOil: 0.02k
Top Loser
Japaul: -0.02k
---
Be the first to know when we publish an update