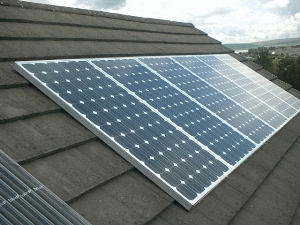 GreenAge developing indigenous solar technology

A team of 5 who met at the university of Nigeria Nsukka are developing renewable energy technology to put a stop to the commonest problem for businesses and homes, the lack of adequate power supply.
One particular product of GreenAge's that seems to standout is its GreenAge power package solar inverters and batteries made out of locally sourced materials and designed with Africans in mind. It's lowest end 1.5KVA PSW inverter comes with two 100AH (amp hours) batteries that could last up to 20 hours at 5amp or 5 hours for 20amps on a single charge depending on usage.
The startup officially went in to business in November 2017 after its founders had been in research and development stage for over a year before being able to light up rooms and power domestic appliances before proceeding to make a prototype. They are the only indigenous manufacturers of solar inverters in Nigeria.
Source: 4kreport
---
Get more news like this directly in your inbox