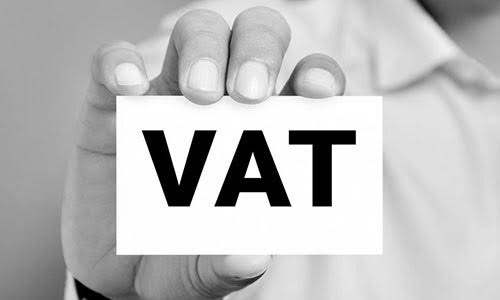 Governors Back VAT Hike To 7.5%

Nigerian state governors have thrown their weight behind the controversial Finance Bill passed by the Senate last Thursday. The bill, among others increased Value Added Tax (VAT) from 5% to 7.5%, among other revenue generation and fiscal proposals.
Sokoto state governor, Aminu Tambuwal, whom is the vice-chairman of the Nigerian Governors Forum (NGF), presented the governors' position on the proposed hike of the VAT rate at the November NGF's monthly meeting held in Abuja.
Tambuwal, who was former Speaker of the House of Representatives flying the APC party flag, maintained that the governors were in support of the Finance Bill and fiscal measure that will definitely improve revenue generation for all tiers of government in the country.
"We are appealing to those who don't have a proper understanding of the context of the bill to kindly have a rethink and reflect on the quantum of work that is ahead of us as a country and as states. We need a lot of resources to turn around infrastructure, to invest in education, health, in virtually every sector of our national life. So, there is an urgent need for more revenue for Nigeria. We appeal that we should show more understanding with the Federal Government in that regard", he said.
Speaking after the Senate passed the bill, the Senate President, Ahmad Lawan, had clarified that the bill was not aimed at putting taxes on Nigerians, adding that what the "government is trying to do with this bill is to create the revenue necessary for us to create the environment where we are able to provide schools, health care and have an economy that works for everyone. With time, we should look at things to do in case some hard unintended consequences come up."
Lawan commended the lawmakers for passing the several other Acts in the bill in furtherance of the Legislature's efforts to ensure that the nation's tax system is streamlined and to raise revenue for the government to provide infrastructure for this country.
"What we have done is very significant because this is to ensure that we not only have sources of funding for the 2020 budget but also for subsequent activities of the government. The revenue-generating agencies will have to sit up. The Senate will be mounting a lot of oversight on the revenue agencies.
"We must ensure that any agency that is charged with generating revenue must discharge its function judiciously. What we have down is to create more revenue to provide infrastructure for the Nigerian people", the lawmaker added.
By Chibisi Ohakah
---
Get more news like this directly in your inbox