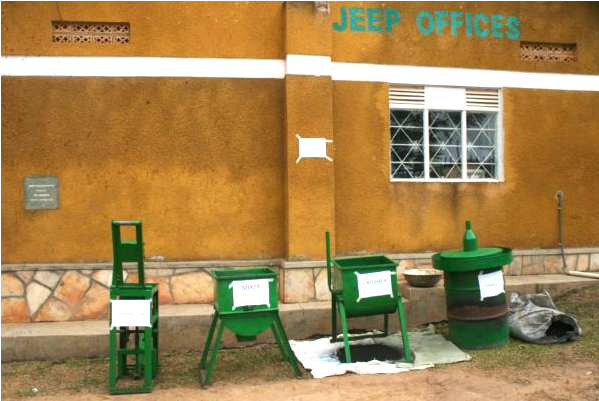 GE Africa: Empowering Women-Owned Enterprises to Solve Local Energy Challenges

Lack of access to electricity continues to plague many African countries, including Uganda, where up to 80% of the population lives without power. Given the increasing demand, it will take more than the Ugandan government to power up the East African country.
Organisations like the United States Development Foundation (USADF), in partnership with Power Africa and GE Africa are doing their bit to help bring electricity to the people of Uganda. One way is through the Women in Energy Challenge that invests in organisations either led by women or benefitting women. It also supports technologies advanced by African women innovators and leaders who generally have lower access to finance than their male counterparts.
This year's winners – Joint Energy and Environments Projects (JEEP) and Conservation and Development Uganda Limited (CODE) – each received US $100,000 to expand their renewable energy enterprises to reach women beneficiaries.
"The Women in Energy Challenge is one of our commitments towards supporting local entrepreneurs and
we are delighted that African women-owned enterprises are solving local challenges." – Jay Ireland, President & CEO of GE Africa
According to USADF, less than 25% of the global renewable energy workforce is made up of women, a rate which is even lower in Africa.
USADF and GE Africa are targeting the next generation of women entrepreneurs and providing financing and technical assistance for off grid lighting solutions. While women have lower access to credit in many African countries, they also bear the brunt of energy poverty. The Women in Energy Challenge addresses the important need to finance women entrepreneurs in Africa.
JEEP Chairwoman Dr Maria Bawabya Senkezi says investing in women entrepreneurs is critical because "women invest money back into the community."
JEEP is a 100% women-owned organisation founded in 1983 after deforestation and soil erosion were identified as major threats to the health and welfare of Ugandans. The non-governmental organisation proudly works "for a green Uganda with an environmentally safe and clean habitat for the present and future generations." Located in what is known as the 'Pearl of Africa', where biomass accounts for over 90% of the entire energy used, their mission is to combat environmental destruction and conserve natural resources.
The Women in Energy Challenge victory couldn't have come at a better time for the enterprise, which plans to use the prize money to install six green power units in Kalangala district, a remote island in Lake Victoria. Fishing is the main industry there, but farmers struggle to access commercial ice to preserve fish because it's both expensive and limited. This contributes to the significant amount of fish that is lost before it can be sold in the market.
The green power units will each have solar-powered cold storage facilities for preservation, phone charging and solar home systems, and will be run by a women's group trained in bookkeeping. The NGO plans to replicate the model throughout the region to empower more women whilst creating much needed job opportunities.
Some of JEEP's work includes training and awareness seminars, focusing on environmental conservation and energy-saving technologies. The company mainly reaches out to rural farmers, helping them with new technologies so they can continue providing adequate nutrition for families, while gaining access to larger markets.
Though female entrepreneurs in Africa continue to tussle with unique challenges, women-led organisations like JEEP thrive in the face of difficulty. They have managed to bring tangible change to communities, proving that empowering women and girls has far-reaching impact.
www.africa.com
---
Get more news like this directly in your inbox