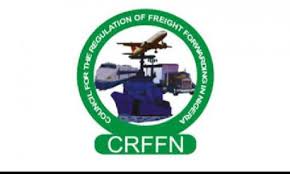 CRFFN To Start POF Collection In September

Following the Federal Government's mandate to the Council for the Regulation of Freight Forwarding in Nigeria, CRFFN, to kick-start the collection of Practitioner's Operating Fees (POF), the Council has confirmed its readiness to start the process on or before the end of September 2019.

Speaking at the 23rd meeting of the CRFFN Governing Council recently held in Lagos, the Registrar and Chief Executive Officer, CEO, CRFFN, Samuel Nwakohu said that the implementation of the POF collection would not exceed the month of September.
He said, "On the POF collection, I can confirm to you that in no time we should be able to go on air with POF hopefully before September runs out but I will really love it to happen before September runs out".
The POF is a legal practising fee meant for freight forwarders and customs brokers who need to be professionals and practical in their areas of work, in order to make provisions that will enhance their professional levels through training and retraining.
---
Get more news like this directly in your inbox