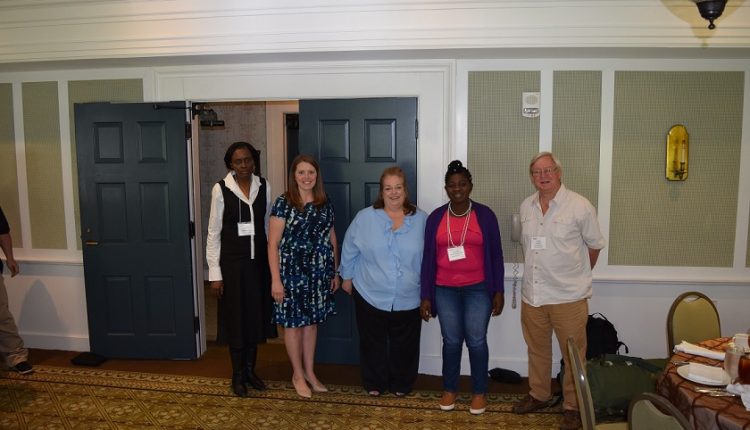 CORE PA Global – Access to market

Strategic location within 40 per cent of the US market and more than 60 per cent of Canada's market is located within an 800 km radius of the CORE region
• 3 major sea ports – including the Port of Philadelphia which provides access to more major cities than by rail and truck
• 6 international Airports
• Over 138,000 km of streams and rivers, 9 trillion liters of surface water, 300 trillion liters of groundwater
• Pennsylvania ranks 5th in the United States for rail infrastructure boasting over 8,000 km of track and 66 operating railroads
• An established and diverse supply chain that is ready to meet your specific needs.
Home to more than 2,100 foreign owned companies.
Oil and Gas Industry
Pennsylvania is the 2nd largest producer of natural gas in the United States. 25,000 natural gas wells drilled in Pennsylvania since 2007.
Pennsylvania boasts both Utica and Marcellus Shale plays. Shale gas is driving down energy costs. Wholesale electricity prices have declined 40 per cent since 2007. If the Marcellus Shale Region was a country its gas production would rank 3rd in the world behind the United States and Russia.
Pennsylvania broke the record by producing 4 trillion cubic feet of cleaning-burning energy in 2014. Three $1 billion USD natural gas powered plants coming on-line starting in 2016.
Pennsylvania was named 2014 FDI Destination of the Future for Energy Intensive Industries. Pennsylvania has shown positive FDI growth since 2012. FDI contributes to 70,000 jobs in CORE PA, ranking Pennsylvania 4th in the United States in job creation. CORE PA contributes to the 8th largest manufacturing output in the United States.

Construction and Mining Industry
• The CORE region is home to more than 900 construction related companies employing more than 7,600 workers.
Pennsylvania's 12-year transportation plan calls for $63.2 billion USD for roads, bridges, railroads and transit with other prominent end-user industries including oil & gas, mining and manufacturing.
• Advances in horizontal drilling and hydraulic fracking have made oil and gas accessible and have made an impact on construction equipment sectors.
• Pennsylvania is the 2nd largest producer of natural gas in the United States.
• Pennsylvania is the 4th largest coal producer in the United States and is the only state producing anthracite.
• The global construction & mining machinery market is expected to grow at an annual rate of 9.3 per cent through 2018 making Pennsylvania a prime location for suppliers.
• The region has more than 50 mining industry supply companies.
Economic and Employment diversification –Manufacturing in Pennsylvania
• The manufacturing industry is the foundation of Pennsylvania's economy — which means we have the skills,  experience, and knowledge to help companies succeed in the United States
• Throughout the history of our nation, Pennsylvania has been a leader in manufacturing, and you will find that our world-class R&D institutions, technology commercialization programs, technical and industrial resources, and skilled workforce combine to create a unique advantage for businesses.
• Manufacturing Industry Impact in Pennsylvania
• $82 billion in economic impact. Source: bea.gov, GDP by State 2015Q3
• 8th largest manufacturing output in the United States. Source: bea.gov, GDP by State 2015Q3
• 14,520+ manufacturing establishments. Source: PA Dept. of Labor & Industry, 2015Q4
• 19,770 employers. Source: PA Dept. Of Labor & Industry, 2015Q4
• 563,600 employees. Source: PA Dept. Of Labor & Industry, 2015Q4
• $63,752 average annual wage. Source: PA Dept. of Labor & Industry, 2015Q4
• Top manufacturing industries (by employment) Source: PA Dept. of Labor & Industry, 2015Q4
• Fabricated Metal Products – 82,485
• Food – 69,637
• Machinery – 47,669
• Chemicals – 40,243
• Transportation Equipment – 39,726
• Primary Metals – 38,363
• Plastics & Rubber Products – 36,839
• Computer & Electronic Products – 30,997
Foreign Direct investment (FDI) incentives
COREPA -The Keystone Opportunities Zone is a state-wide program that designated land and buildings to companies for up to 10 years – with zero taxes paid to the state. This is the primary incentive but then there are also some more local incentives based on the economic development partner, who on their own can give incentives for example- they are able to say, "Well on top of the Keystone Opportunity Zone, we are also giving you this incentive to locate in our business park," etc. Says Noelle Long, project Manager and Regional Representative of CORE PA Global.
'We also have some industry specific funding for things like research and development, tax credits as well. Those are, depending on what industry sector you are looking at and certainly the business resources that are available. For example, free assistance- All services from CORE PA are free to companies to help them expand their global footprint. CORE PA have a network of 15 authorized trade representatives around the world that are basically at the beck and call of Pennsylvania companies to find new distributors, to find new customers to help wade through different regulations with different countries.
Workforce Training Incentives
• Training programs offering up to 50 per cent savings on new hire training costs
• Tax incentive programs
• Industry partnerships savings on group training
Talent and Education
• More than 100 educational institutions offering
customized training programs to industry
• Legacy workforce prepared for various industries
---
Be the first to know when we publish an update