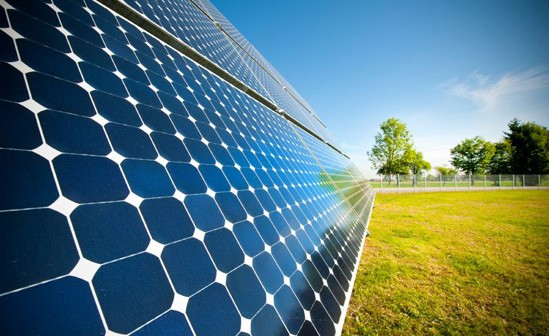 BoI Provides 24KW Solar Power Grid To Gombe Rural Community

The Bank of Industry, BoI, has provided rural dwellers in Kolwa, Kaltungo Local Government of Gombe State, Nigeria with the commissioning of 24KW micro-grid solar solution.
This is even as the governor of the state, Dr. Ibrahim Dankwambo, hinted that the state government had concluded plans with the development finance institution to replicate the project in other nine local government areas Prior to the installation of the solar power system, the over 250 households in the rustic and largely agrarian village, like other remote communities across the country, subsisted on self-power generation, largely seen as unhealthy.
The Kolwa Electrification Project is a 24KW capacity installation that covers a 6 kilometre distribution network, and is also capable providing commercial ventures with electricity.
While the BoI/UNDP solar power pilot project is to be installed in six rural communities in the six geo-political zones of the country, the Kolwa project makes it three, having previously been installed in Bisanti, in Katcha Local Government Area of Niger State, and in Onibambu, Ife-North LGA in Osun State.
The three others include Ogbekpen, Ikpoba in Okha LGA, Edo State, Onono, Anambra West LGA, in Anambra State and Carwa/Cakum, Markarfi LGA, in Kano State are awaiting commissioning.
Speaking during the commissioning of the project in Kolwa, BoI's Acting Managing Director, Mr. Waheed Olagunju explained that the N44m rural electrification project which was financed by the bank, in conjunction with the United Nations Development Programme, would provide electricity for over 200 homes not connected to the national grid.
He said that the rural electrification project was conceived by the bank not only to improve living standards of the rural dwellers, but also to boost economic activities in such areas.
According to him, the installation of the 24KW solar power project in Kolwa would give electricity to the over 200 households in the area at the cheapest cost, adding that the bank gave concessionary loan to the project developer, GVE Nigeria Limited, to achieve the feat.
Olagunju urged other partnering state governments to emulate Gombe state's gesture by replicating the solar system in other parts of the states.
In his remarks, Dankwanbo noted that the initiative would provide linkages for enterprise development in rural communities across the country. He explained that he had ordered top officials of the state to liaise with the bank officials for the purpose of perfecting strategies on how the project could be replicated in the other nine local governments of the state.
While congratulating the Kolwa community for being the pioneer beneficiaries of the pilot green energy solution programme in the state, Dankwambo urged them to guard the project jealously and ensure its sustainability
---
Be the first to know when we publish an update