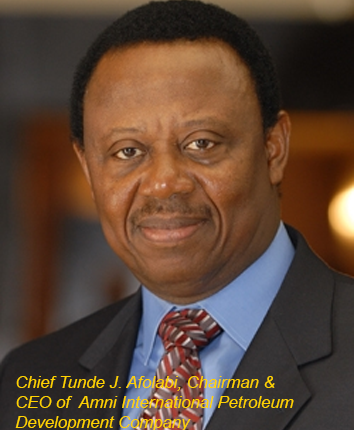 Amni Int'l Receives $270m Oil-Backed Loan from Shell, GTBank

Shell Western Supply and Trading Limited, a subsidiary of Royal Dutch Shell and Guaranty Trust Bank have granted an oil-backed loan of $270 million to Amni International Petroleum Development Company Limited.
Amni International Petroleum Development Company Limited operates as an independent indigenous oil and gas exploration and production company in Nigeria. It owns platforms, pipelines, and offshore terminal infrastructure in Nigeria and an offshore concession in Ghana. The company was founded in 1993 and is based in Lagos, Nigeria.
However, the terms of the loan to Amni will give Shell Western Supply and Trading sole access to the 16,000 barrels per day (bpd) of oil the company pumps in two fields off Delta region.
The company's production at offshore fields, including Amni's Ima and Okoro/Setu, is difficult to maintain. But, Amni said the loan would allow them to further develop the fields.
The company's Chairman, Chief Executive Officer and Managing Director, Tunde Afolabi, stated that,  "We are excited to work with GT Bank and Shell as commercial and financial partners to enable the realisation of Amni's ambitious plans for growth."
The Federal Government is also turning to private companies in an effort to finance everything from refinery upgrades to oil pipeline reconstruction.
When contacted, a spokesperson for Shell Western Supply and Trading Limited stated: "Shell Western Supply and Trading Limited can confirm it has signed a loan agreement with Amni International as part of a package that includes long-term crude oil off-take contracts. We cannot share further details about the deal for reasons of confidentiality."
The Group Head, Communication and External Affairs, GTbank, Oyinade Adegite, told our correspondent that, "The release did not come from us. So, unfortunately, we do not have a statement available to send to you. We do not usually issue press statements for facilities and loans. We will try and see if we can get a statement."
Recall that, Oil trading firm, Vitol Group had earlier in January, 2018, reached a similar agreement deal of $530m with a Nigerian oil and gas producer, Shoreline Group, to finance an oilfield in exchange for access to some of the oil it produces.
The agreement with Shoreline, provides the company with cash to refinance existing debt and further develop the Oil Mining Lease 30 in the Niger Delta. The field currently produces 50,000 barrel per day and has an estimated one billion barrels of oil reserves. Shoreline has a 45 per cent interest in the field.
The Chairman, Shoreline Group, Mr. Kola Karim, stated that the "transformational" deal would enable the company to step up gross production to as much as 100,000bpd over the next year.
"The funds will be used to refinance existing debt and provide us with working capital to expand production. As part of the funding arrangements, Shoreline will work with Vitol to market the crude, and in the development of its export logistics capabilities," he said.
The financing was arranged with support from Vitol, as well as Ecobank Transnational Incorporated, Fidelity Bank Plc, Union Bank of Nigeria Plc, FCMB Group Plc and Farallon Capital Management LLC.
Bigger oil companies and trading houses often extend financing to smaller oil and gas producers in deals that allow the financier preferential access to physical cargoes and give the recipient companies the cash they can use to develop and maintain their assets.
---
Get more news like this directly in your inbox