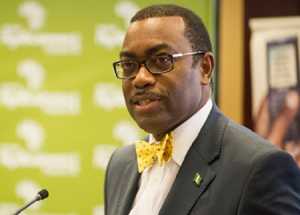 Africa50 mobilises funds to close Africa's $108b power, infrastructure gap

Africa50 has emerged a key player in driving infrastructure investments with commercial rates of return in the region, in an effort to bridge the continent's infrastructure financing gap estimated at $108 billion, after two years of operations.
The infrastructure investment platform comprises 26 African countries and two central banks, with over $850 million in committed capital from its shareholders. Already, it has made major investments in a number of shareholder countries, including Egypt, with 400-megawatt solar power plants; Nigeria, 100-megawatt solar power plants in Jigawa State; and Senegal, 120-megawatt combined cycle thermal power plant.
The Chief Executive Officer of Africa50, Alain Ebobissé, has stressed the urgent need to bring more infrastructure projects to financial close and operation to meet the continent's growing demands, which cannot be fulfilled by public funding alone. The African Development Bank Group President and Chairman of Africa50, Akinwumi Adesina also emphasised the importance of enhancing frameworks for public-private partnerships for infrastructure financing, adding: "This is where Africa50's role becomes very important."
Source: The Guardian
---
Get more news like this directly in your inbox