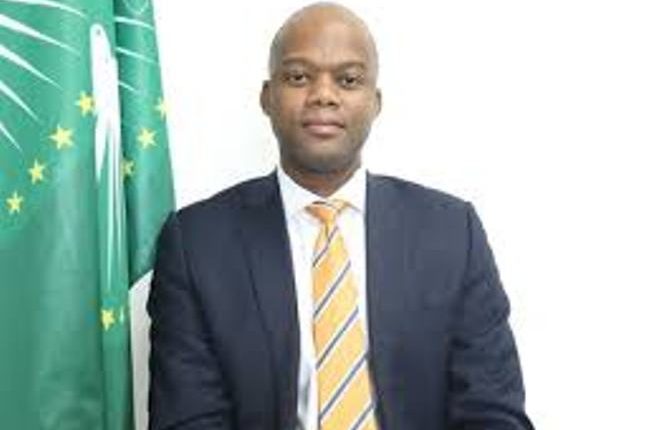 AfCFTA is a Game-Changer for Africa – Secretary-General

The successful implementation of the African Continental Free Trade Area (AfCFTA) will become a game-changer for the African Continent, the Secretary-General of the African Continental Free Trade Secretariat, Wamkele Mene has said.
In an interview with Ghanaweb Mene said that the reduced tariff regime under the AfCFTA will enable traders, exporters, and small and medium enterprises to transit their goods and products efficiently.
This, he said is in tandem with the African Union's vision of accelerating intra-African trade and boosting Africa's trading position in the global market.
A move he said the AU hopes to achieve by strengthening Africa's common voice and policy space in global trade negotiations.
[Also Read] AfCFTA Delay Presents New Opportunities for Construction, Manufacturing Sectors
The Secretary General said, "The AfCFTA implementation will now witness a transit of goods to other countries in Africa at reduced tariffs and barriers and it is completely a game-changer on the African continent."
Also, he assured that all modalities have been set in place for a smooth but cautious implementation of the free trade pact.

Mene however, said, "Of course, it's going to take a bit of time before we see the benefits as happens in every free trade agreement,".
[Also Read] 44 African Countries Sign Free Trade Agreement without Nigeria, South Africa

He also disclosed that some 54 African Ministers of Trade will meet in Ghana's capital city Accra by the end of January this year to hold deliberations and set out a timeline for other trade-related protocols such as Women-In-Trade within the agreement.

"One of such protocols will be focused on Women-In-Trade and as you know it is very important to affirm the role of women in trade and also enhance from a legal standpoint.
The role of Women-In-Trade and this protocol are of critical importance. So, the Ministers of Trade will work out the modalities for that" Mene explained.
[Also Read] Trade Pact Could Boost Africa's Income by $450 Billion, Study Finds
Meanwhile, trading on the AfCFTA originally tipped to start on July 1, 2020 suffered a setback as a result of the Coronavirus pandemic which also led to the suspension of negotiations.
With the intra-African trade pact, 90 per cent of all goods traded will enjoy a tariff-free regime from January 1, 2021. It is applicable for all countries that have signed agreements and deposited their instruments of AfCFTA ratification.
With 54 out of 55 African countries participating in the single trade market pact, AfCFTA is projected to have the largest number of member countries in any trade deal since the formation of the World Trade Organization.
[Also Read] Trump did not pressure us to increase oil production – OPEC

Accra, Ghana currently serves as the Secretariat of AfCFTA and was commissioned and handed over to the African Union by President Nana Addo Dankwa Akufo-Addo on August 17, 2020, in Accra.
By Peace Obi
---
Get more news like this directly in your inbox