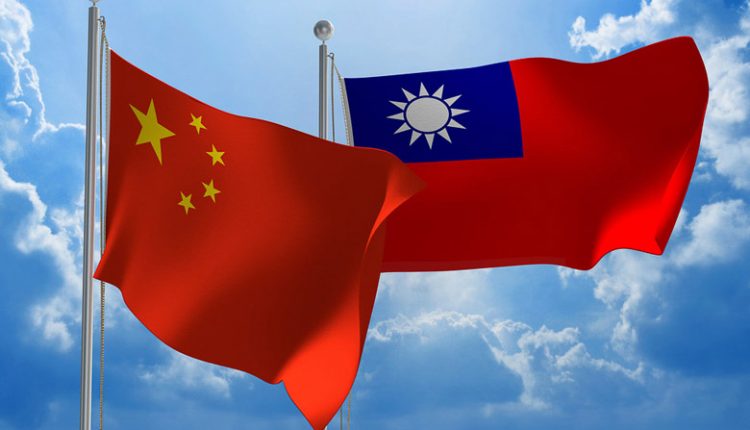 $40 Billion Investment: China Displaces Taiwan

Nigeria has ordered Taiwan to move its trade mission from the capital, Abuja, to the commercial hub, Lagos, following a visit by the Chinese foreign minister during which his government pledged to invest $40 billion into infrastructure in Africa's most populous country.
Nigerian's Foreign Affairs Geoffrey Onyeama announced the move recently after meeting with Chinese counterpart, Wang Yi, China's official Xinhua News Agency said. China has said it will invest $40 billion in Nigerian infrastructure projects, presidential spokesman Femi Adesina said by phone from Abuja Thursday, without giving further details.
Onyeama said Taiwan would stop enjoying privileges because it wasn't a country recognized under international law, Xinhua said. During the talks, Onyeama also reaffirmed his country's commitment to the "One-China" policy.
"The foreign ministry strongly protests and condemns the unreasonable, rude and outrageous act of political hype carried out by the Nigerian government in complying with mainland China's political goals," Taiwan's foreign ministry said in a statement Thursday.
"Nigeria has made a correct political judgment," China's foreign ministry spokesman Lu Kang said in Beijing Thursday. The West African nation has "promised not to have any official dealings with Taiwan," Lu said.
China has shown a willingness to use its growing economic and military might to put pressure on Taiwan's ruling Democratic Progressive Party, which swept the more Beijing-friendly Kuomintang from power last year. The move comes less than a month after the tiny West African island nation of Sao Tome and Principe broke off ties with Taiwan and established formal relations with China, leaving the self-ruled island with just 21 diplomatic partners.
The Communist Party considers the self-governed island a province and has criticized President Tsai Ing-wen's refusal to accept that both sides belong to "One China," its precondition for ties. China had refrained from actively wooing away any of Taiwan's diplomatic partners during the eight-year tenure of Tsai's predecessor, Ma Ying-jeou, who advocated increased ties with the world's second-largest economy.
Frosty Relationship
Tsai is wrapping up a week-long Central American tour, in which she has been shoring up relations with her dwindling roster of diplomatic friends. The Nigerian move suggests she also might need to be concerned about Taiwan's business interests in countries that lack formal ties to Taipei.
Earlier this month South Africas' government rebuked the mayor of a municipal area including its capital city, Pretoria, for visiting Taiwan saying the trip contravened its "One China" policy. The mayor, Solly Msimanga, is a member of the opposition Democratic Alliance.
Nigeria has been seeking Chinese support after a slump in oil prices pushed the African nation to the brink of its first full-year recession since 1991. The two countries have been discussing various deals spanning oil production to infrastructure, with Nigerian President Muhammadu Buhari returning from a visit to Beijing in April with promises of $6 billion in loans.
"This administration is very serious about infrastructural development. We want rail, road, power, skill acquisition for our people," Buhari said in a statement Wednesday. "We will keep our side of the bargain in all the agreements we have signed."
Nigeria loses at least 2 percent of gross domestic product growth annually due to a deficit in infrastructure, mainly electricity, according to the government.
Wang told Buhari on Wednesday that China "appreciates that the Nigerian side made good on its pledge to implement the One-China principle, and carried out concrete and decisive measures to clear political obstacles to the development of bilateral relations."
---
Be the first to know when we publish an update