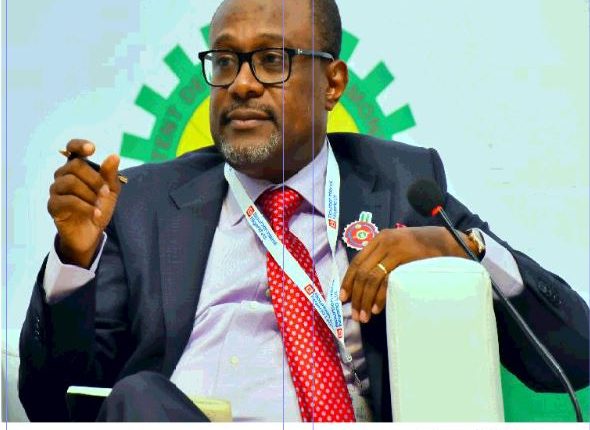 "We Have Achieved Over 70% Local Content Target" – NCDMB

……ES outlines deals on the pipeline
By Chibisi Ohakah, Abuja
The executive secretary of the Nigerian Content Development Management Board (NCDMB), Engr. Simbi Wabote, has affirmed that in the overall, his the board believes it is on track towards the 70% Nigerian Content target.
He said however, that the board will still need the support of all industry stakeholders to make it happen. Speaking at the just concluded Conference organised by the Board in Yenegoa, Wabote outlined some of the new deals the board is embarking upon.
According to him, the Board would commission and commence operations at Nigerian Oil and Gas Park Scheme (NOGaPS) sites in Emeyal, Bayelsa and Odukpani, Cross River state, and complete the engineering design of Brass Island Shipyard. The Executive Secretary said Board hopes to embark on road shows to secure investment partnership.
"NCMDB is also commissioning the 2,000 bpd Atlantic Modular Refinery in Brass, the 400,000/year Rungas LPG composite cylinder manufacturing plant in Polaku, Bayelsa State; the 48,000 litres/day Base Oil Production Plant located in Omagwa Rivers State; the 30mmscf Nedo gas Processing Plant; and the 300mmscfd gas hub tied to the OB-3 pipeline in Kwale, Delta State, he said.
According to him, this year's Conference with the theme: "Driving the Nigerian Content in the Dawn of the Petroleum Industry Act" which started 29th of November and ended on December 1, 2021, is very apt given the eventual delivery of the Petroleum Industry Act (PIA), which has created legal, governance, the regulatory and fiscal framework for the Nigerian oil and gas industry.
The PIA, he noted, has redefined and enabled the the establishment, and development of host communities and other related matters in the upstream, midstream and downstream sector of the oil and gas industry.
Engr. Wabote said Nigeria needs new projects to increase then country's oil and gas production, and engage our local service companies that have built considerable capacities and develop new legacy capabilities in-country.
---
Be the first to know when we publish an update