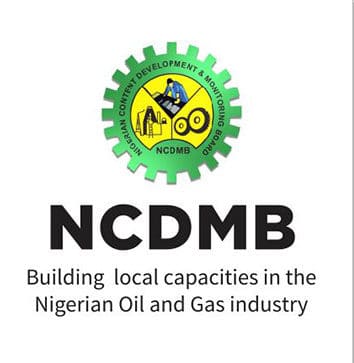 NCDMB, stakeholders set to finalise Nigerian Content Ministerial Regulations draft

By Elizabeth Uwandu
The Nigerian Content Development and Monitoring Board (NCDMB) and stakeholders in the oil and gas industry have set plans to finalise the draft of Nigerian Content Ministerial Regulations.
At a forum that held recently in Lagos, had representatives of international and indigenous operating companies, service companies and selected law firms work on the draft.
The Executive Secretary of NCDMB, Engr. Simbi  Wabote said that aside the meeting being crucial to the adoption of the updated draft of the Ministerial Regulations for upward presentation to the Minister of State for Petroleum, noted that the gathering was to garner collaboration among players in the industry.
Wabote who was represented by the Director, Finance and Personnel Management, (NCDMB), Mr Isaac Yalah, reiterated that "The workshop was for the adoption of the updated draft Ministerial Regulations by industry stakeholders for onward transmittal to the Honorable Minister for ratification.
"The Board believes strongly in collaborating with key stakeholders in the development of policies, which was why we convened a number of engagements to obtain the reviews and endorsement of industry players on the Regulations.
"Again, Sections 36, 40, 41, 42, 47, 55 and 101 of the Nigerian Content Act empower the Minister of Petroleum Resources to make regulations that will foster the development of Nigerian Content.
"Hence, I charge participants in the workshop to make robust inputs, which would be incorporated before the documents are dispatched to the Minister," NCDMB advised.
Also speaking at the forum, Coordinator, Legal Services NCDMB, Mrs Rose Chukwuonwe noted that previous deliberations on the Ministerial Regulations had been impactful and successful.
Chukwuonwe stated that the Ministerial Regulations covers Research & Development, (R & D); Training, Capacity Development; Growth of Indigenous Capacity; Nigerian Oil and Gas Industry Enforcement and Compliance Regulation; Registration of Operators and other professionals with Nigerian professional bodies; Technology Transfer and Establishment of operations in Nigeria.
---
Get more news like this directly in your inbox