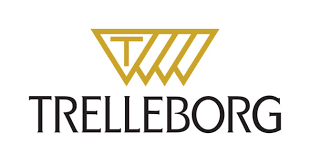 Trelleborg To Launch New Technological Solutions At 2019 SPE Offshore Europe

…As firm marks 20yrs of Elastopipe installation offshore on Stand 3B30
Trelleborg Group is set to launch two new technological solutions – Vikotherm R3 thermal installation material and Automated Fiber Placement, AFP Technology at the 2019 SPE Offshore Europe.

The company is also celebrating its 20 years of Elastopipe patent right of flexible piping system developed for transporting a variety of fluids. This will have experts from Trelleborg Sealing Solutions and Trelleborg's offshore operation, both subsidiaries of Trelleborg Group have stand in Hall 3, on Stand 3B30 at SPE event, the company said.
Trelleborg, a world leader in engineered polymer solutions that seal, damp and protect critical applications in demanding environments operate across 50 countries. The group comprised five business areas: Trelleborg Coated Systems, Trelleborg Industrial Solutions, Trelleborg Offshore & Construction, Trelleborg Sealing Solutions, and Trelleborg Wheel Systems.
Speaking on the new technological solutions, Vikotherm® R3, an environmentally friendly thermal insulation, the Technical Manager with Trelleborg's offshore operation, Dr Adam Jackson, explained that Vikotherm® R3, an environmentally friendly, two-component, low-temperature vulcanizing rubber thermal insulation material cures without the need for external heating or addition of energy.
While pointing out that the new solution has a service life of at least 30 years and is suitable for insulation on Christmas Trees and adjacent Subsea Production Systems, Dr Jackson said "Vikotherm® R3 consists of a single layer, non-silicone rubber insulation material with superior hot-wet ageing response and mechanical properties. It is usable at service temperatures up to 180°C and is applied using a lay-up process from extruded strip stock on-site without the need of moulds," he stated.
On his part, the Global Director, Lead Group Oil & Gas for Trelleborg Sealing Solutions, David Brown, while explaining the expertise in the introduction of advanced composites and Automated Fiber Placement technology noted that "Trelleborg is always one step ahead of the game to support the constantly evolving offshore industry. Oil and gas exploration continue to move to greater subsea depths and this has put an increased emphasis on enhanced oil recovery processes," he said.
According to him, "AFP is an additive manufacturing method for creating advanced composite structures using continuous-fibre tape. It is a technology that allows for a high degree of control over processing by monitoring speed, temperature and pressure throughout the tape-placement process," Brown added.
On the stand at the SPE Offshore Europe, Trelleborg offshore operation will be celebrating 20 years of proven safety reliability with Elastopipe. A patented flexible piping system developed for transporting a variety of fluids, Elastopipe is known for its corrosion-free, explosion, impact and jet fire-resistant properties.
Elizabeth Uwandu
---
Get more news like this directly in your inbox