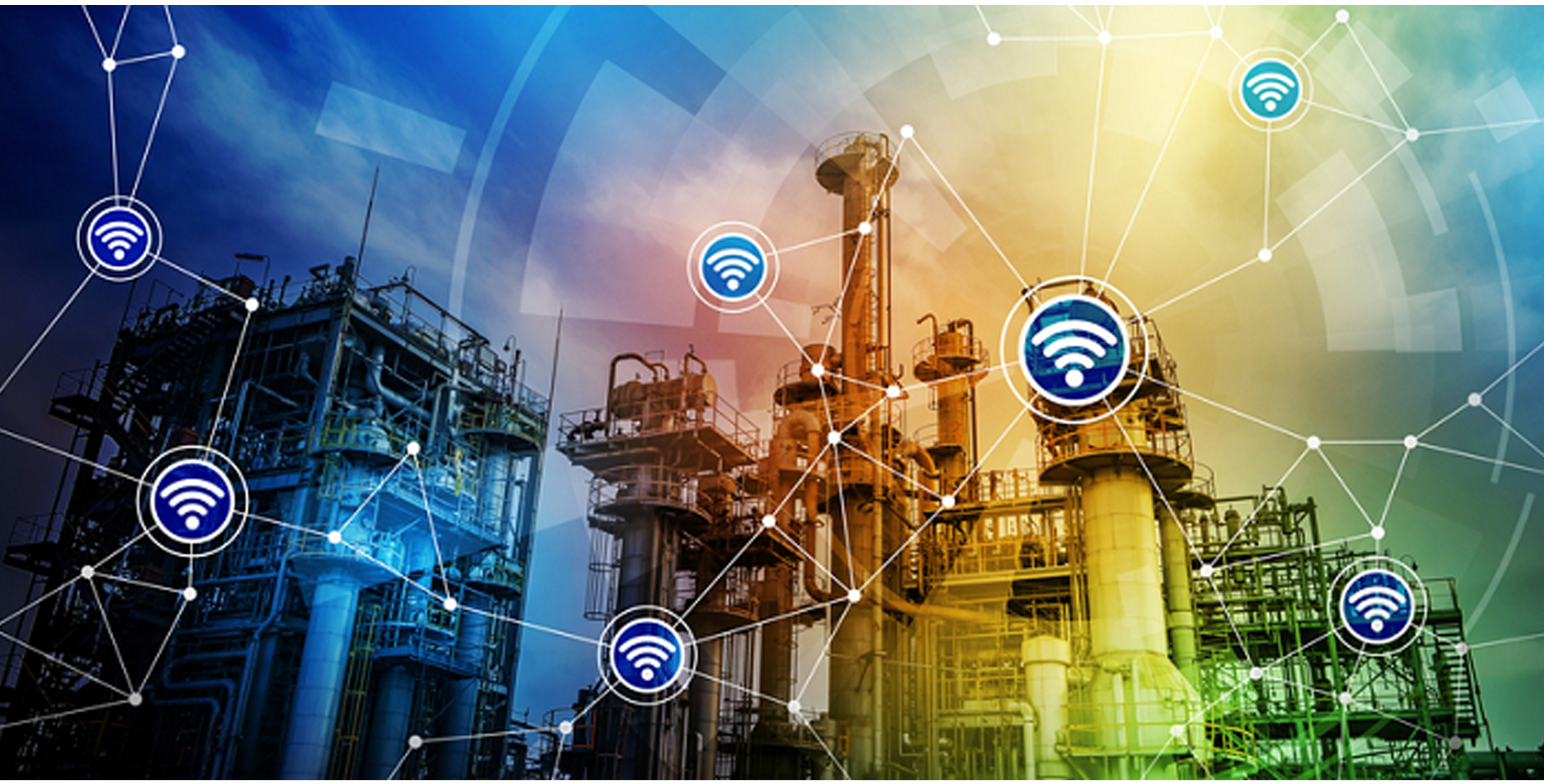 Technology and Oil: Navigating the Thin Line
The Petroleum industry had over the years thrived on technology and innovation. New initiatives are constantly being introduced in the drilling, exploration and production of crude oil and gas, as well in the refining of crude oil and gas and monitoring of petroleum infrastructure. This article seeks to explore the many ways technology and innovation had changed the face of the petroleum industry and the future of the petroleum industry in the face of advanced and changing technologies.
Technology is currently changing the face of the global petroleum industry, and has gone a long way in boosting efficiency and bringing about a significant reduction in the cost of crude oil exploration and production.
The National Petroleum Council (NPC), in one of its topic papers on the global oil and gas, disclosed that technology has continued to develop in pursuit of larger quantities of petroleum from increasingly complex geologic structures.
It noted that drilling technology had progressed from 71 feet to many miles below the surface— horizontally as well as vertically, adding that technology has coaxed more resource from the tight grip of rocks where just a decade ago that grasp could not be broken. Petroleum science, it also explained, had evolved from rudimentary geology to elaborate supercomputer-based calculations and 3D views of the subsurface.
"It has taken the drilling process from a 'let's try over there' guessing game to the precise targeting of ever smaller pockets of fields that have already produced for half a century, as well as areas that have produced nothing before.
"The 21st century natural gas and oil industry is supercharged by innovation and technology. It has dramatically altered the manner in which oil and gas reserves are identified, developed, and produced. Advancements in technology have also improved environmental protection and conservation of natural resources," the report explained.
Since the advent of petroleum production, the key to increasing recoverable reserves had been research and development (R&D), while many breakthroughs and thousands of incremental advances in exploration and production have increased oil recovery levels from less than 10 per cent of the initial volume in place to in excess of 70 percent, in some cases.
As a result of this, large independents and multinational petroleum companies had invested in R&D, though their motivation is also primarily economic, but is focused on the near-term reward of increased shareholder value while maintaining long-term sustainability through reserves replacement.
It further stated that a strong domestic energy policy demands a robust R&D component, noting that it is important for federal and state governments to support natural gas and oil research, and to help train that next generation of scientists, engineers, and geologists.
Furthermore, in their report titled: 'The next frontier for digital technologies in oil and gas,' oil and gas analysts at McKinsey & Company, disclosed that over the past several years, the global oil and gas industry has had to navigate very choppy waters; noting that after a prolonged run of high and growing rig counts, mega-capital-expenditure projects, and plentiful capital to support investment, oil prices slid precipitously in 2014 and 2015.
As result, they stated that within a matter of months, oil companies that had invested heavily based on rosy forecasts were slowing or even halting operations.
In the report, the analysts however explained that oil and gas companies were pioneers of the first digital age in the 1980s and 1990s, declaring that long before phrases such as big data, advanced analytics, and the Internet of Things became popular, oil executives were making use of 3-D seismic, linear program modelling of refineries, and advanced process control for operations.
The report averred that the use of such technologies unleashed new hydrocarbon resources and delivered operational efficiencies across the value chain.
The analysts said, "Thanks to the latest technological advancements, we are now poised for a second digital age that could further reduce costs, unleash unparalleled productivity, and boost performance significantly—if executives can harness the right technologies to support their business strategy.
"Making better use of existing technology can deliver serious returns: up to $1 billion in cost savings or production increases. Executives that make their organizations more digital will be well positioned to pursue new growth opportunities.
"The oil and gas industry is tailor-made for this transformation: operations typically span multiple regions, with heavy capital investments and extended supply chains. The visibility and clarity delivered by digital technologies and advanced analytics can give executives unprecedented, granular views into operations, increase agility, and support better strategic decision making.
"Digital enablers, from process digitization to robotics and automation, can also help realize this potential by supporting processes in dynamic ways."
Presently, it is widely accepted fact within the oil and gas industry that technology has reduced the risk of exploration and cut the time required to drill a well. These advantages alone are critical factors in the decision to adopt technology.
Analysts are also of the view that technology had helped in the conservation of natural resources by increasing the percentages of oil and gas recovered from existing reservoirs.
Such fuller resource development, they claim, is in turn an economic motivator because it translates into increased revenue for all involved, that is company owners, royalty owners, and taxing governments.
Some technology have also reduced costs through smaller crew requirements and improved safety, while others had created better relations with surface owners, an important improvement, though difficult to quantify.
Analysts declared that although some new technologies initially require steeper investments, they result in faster, more effective resource recovery and a net economic gain for the company.
In the case of shale oil extraction in Texas, new technology first made the extraction of natural gas from that shale possible, which attracted more research dollars to better understand the resource and extract even more natural gas.
In the future, the National Petroleum Council disclosed that contracts are likely to include stronger clauses allowing the buyer to procure new technology from a different supplier when the incumbent does not supply a comparable product or service.
It further stated that access to new technology is increasingly facilitated by the Internet, which allows a front-line engineer to research, identify, and even procure technologies from any corner of the globe.
The report insisted that this trend would enhance the ability of smaller players to access and service global markets, although the constraints of supply and service infrastructure will remain.
Technology adoption practices, the NPC said showed little sign of changing, although much has been made at industry conferences of the need for a new wave of technology to mitigate rising operating costs and open new resources to development.
It said, "Technology is definitely a key factor in the decisions made by major resource-holding nations to grant operating licenses to international operators. As such, large operators are refocusing their research, development, and deployment efforts on technology areas relevant to the competition for new acreage, such as the exploitation of difficult gas resources and the sustainable production of resources heavily contaminated with hydrogen sulphide (H2S) and carbon dioxide (CO2).
"Recently, major operators have become increasingly risk-averse as new projects have become more costly, less economical, and technically more challenging. Smaller, more difficult plays afford less opportunity to learn by trial-and-error and therefore favor the application of proven technical solutions.
"There also are correspondingly fewer 'elephant' projects capable of underwriting the development of a particular technology. While the trend toward more difficult resources is unlikely to reverse, operators might be forced to accept increased technology risk to continue to compete. The current shortage of experienced manpower—commonly referred to as the "great crew change"—will have a detrimental effect on technology uptake.
"New technologies require experienced champions within the business to defend them against skeptics who magnify downside risks and question the benefits. Young, inexperienced engineers cannot fall back on historical experiences when advocating the use of new technology, and are generally less able to objectively assess its value or the risks associated with its application."
Coming home, Nigeria's Minister of State for Petroleum Resources, Mr. Ibe Kachikwu, is of the view that natural crude oil endowment in the country would only provide the needed growth if the right technology is deployed in the processing of the commodity.
He stated that the use of technology and innovative solutions is critical in the quest to bring down the cost of production and ensuring that the petroleum industry contribute significantly to the country's Gross Domestic Products (GDP).
According to Kachikwu, for Nigeria to realize huge economic mileage from oil, the cost of production must be brought reasonably low compared to earnings generated from its sale.
He said, "The reality is that today, if you cannot produce cheap cost oil, if you cannot diversify the processing of your oil; if you cannot look to internalising and externalising investment in the sector; if you cannot capture the requisite technological skills that are essential to help you operate efficiently, you are lost before you start.
"The challenges for oil companies have changed. Oil has got to provide the resources to power this country; jobs for our people; and the operational environment that is transparent enough for others to take Nigeria serious. Oil has got to provide the technical and advanced skills sets that are essential for us to export people out to other African countries, and to become investors in other African countries; something the banking sector has tried to do successfully over the last six to seven years."
He stated that the production of a Floating Production Storage and Offloading (FPSO) unit in Nigeria would remain unattainable unless there is adequate deployment of technology, while sufficient production of power is sustained over the next couple of years.
"My target is that over the next 10 years, Nigeria would produce an FPSO and that is not too much to ask. My target over the next 10 years is that Nigeria would become self-sufficient in its own power provision. And over the same period, Nigeria would gravitate from crude oil, as it where, to very refined, clean provision of fossils.
"My target is that over that same period, investment in the sector, in the sense that Nigerian companies, Nigerian entities and Nigerian shareholders, would begin to move from the minuscule 10 per cent today, to between 40 and 50 per cent of local investments," he added.
He also lamented the impact lack of adequate funding has had on the deployment of technology in the industry, adding however, that the prospect for the sector looks good nonetheless.
"What have we achieved since the launch of the 7Big wins two years ago? We have been able to, through a lot of struggle, change the funding capacity for the upstream, and that had sort of energised investors in the upstream sector. Now we are beginning to see projects like Egina, $15 billion; Zabazaba, potential $10 billion; Bonga, potential $10 billion, and the likes.
"We can put these at over $40 billion potential investments over the next five years, if we do the right thing, set the right models and set the right policies," he noted adding that "That is very key and is coming from a country where investments has runaway for nearly seven to 10 years."
Kachikwu also noted that the Federal Government is putting up lots of efforts to ensure that in no distant time, new refineries will be up and running, a development that would mark the beginning of the journey to the stoppage of petroleum products importation in the country.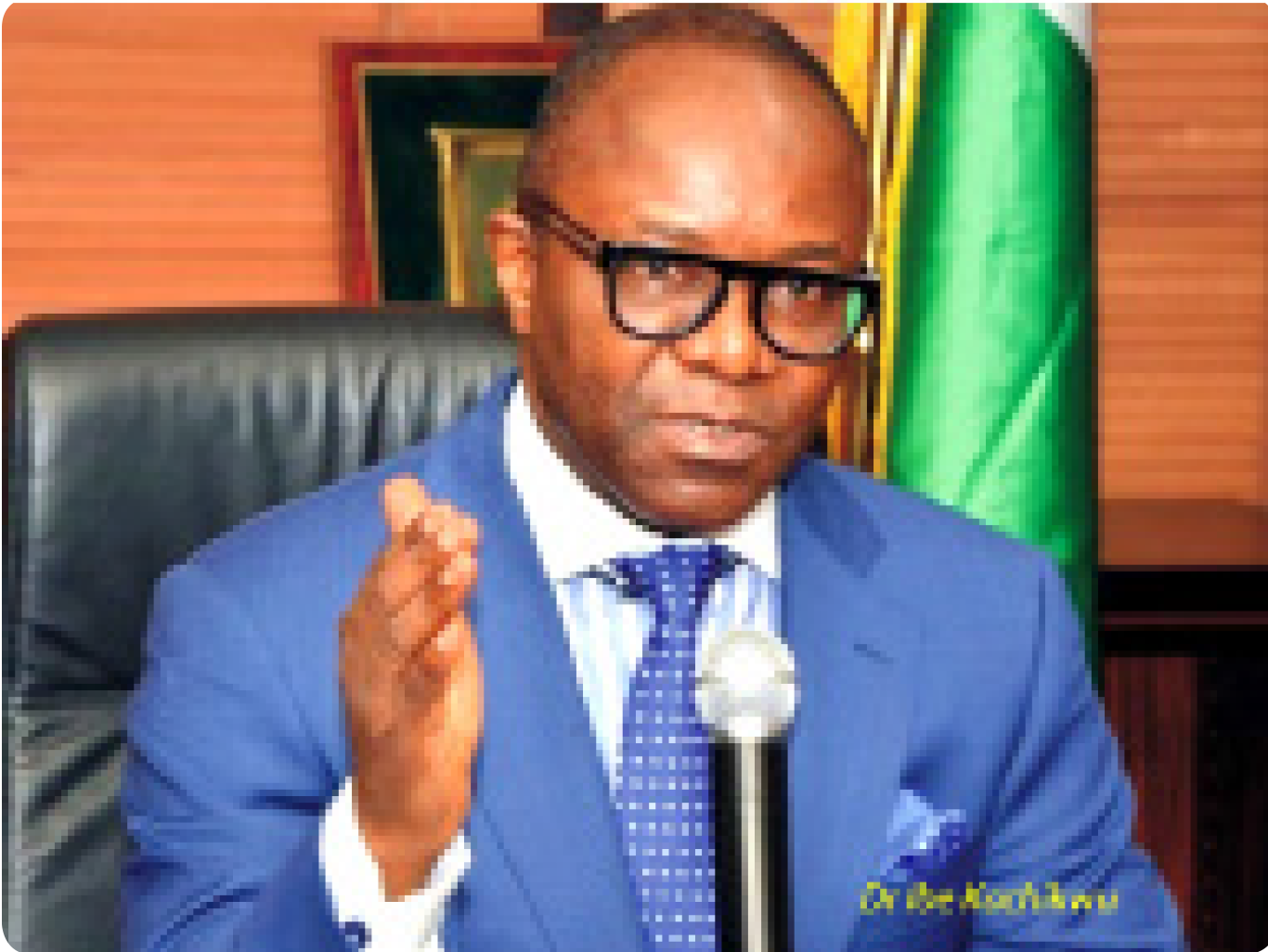 He said, "We have addressed refineries for the first time. We are creating a model where target investments are going into the dilapidated refineries. Some of those would be announced over the next one month. We are still targeting to be able to get these refineries up and running from about 14 per cent utilisation capacity today, to about 90 to 95 per cent over the next 18 to 20 months. If we do that hopefully, we would begin to move drastically to self sufficiency in the production of refined petroleum products."
On the issue of power supply, Kachikwu said, "I ask everybody to look at the challenges that we face. Africa is probably the continent with the least supply of power. And until power is available, this country, this continent cannot move.
"Nigeria, obviously, with its 180 million people and growing at a very rapid rate, is critically in need of power. That power won't come unless gas projects are incentivised and make to rapidly," he noted.
In the area of gas, Kachikwu called for increased investment, noting that though, Nigeria boast of huge gas deposit, the lack of adequate infrastructure has led to the continuous incidence of gas flaring.
His words: "We have a lot of gas but we need the infrastructure. It is like you have raw materials without the infrastructure to harness them.
"What is stopping us from that? Africa is the only continent that still imports most of her petroleum products from abroad, whereas we have refineries, we have the crude oil. Africa is still the only continent where there are question marks in terms of whatever activities in the oil sector, whether we are doing the very best that we can.
"What is stopping us from improving? Africa is the still the only area with vast amount of resources, where the owners of these resources, all over the nation and all over African countries, continue to cry for neglect and abandonment.
"There are so many challenges, and sometimes you ask yourself, what is holding Africa back? What is it about Africa that prevents it from taking the bold step that is essential for it to move and actually win the liberation that is essential to make it a continent of envy?
"Let me give you the silver lining, which is that most developed countries have reached the peak of their development. Africa today, with its bushes and wildlife and resources, remains the continent yet untapped, abundant potentials, potential possibilities unlimited. If we do the right things at the right time, with the right energy, with the right opportunities, African would begin to move."
In their own contribution, Shell Nigeria Exploration and Production Company (SNEPCo), in a report titled: 'Overcoming Technology Challenges,' declared that innovation and technology are vital to providing a wider, more sustainable mix of energy resources for the world's growing population.
The company insists that open innovation can help speed up and deliver more cost-effectively developments in areas such as natural gas, biofuels, solar power, water treatment, carbon dioxide (CO2) management and energy efficiency.
In the report, Shell said thousands of its scientists, researchers and engineers around the globe are working to develop tomorrow's ground-breaking solutions, collaborating with experts and specialists beyond our industry.
Shell said it had been a technology pioneer for more than a century, adding that today, it is one of the largest investors in research and development (R&D) among international oil and gas companies, spending more than $1 billion each year to turn ideas into commercially viable technologies.
It noted that scientists and researchers at its R&D facilities around the world work across time zones to develop ground-breaking innovations, ranging from fuels and lubricants that help customers use less energy to the world's largest floating production facility to unlock and liquefy natural gas at sea, Prelude FLNG.
The company said it works with governments, world-class academics and industry specialists, and share ideas and expertise with partners inside and beyond the energy sector to drive innovation forward.
It added that it is also developing innovative ways to make its operations more efficient and help manage water consumption and carbon dioxide (CO2) emissions.
It said, "The era of easy-to-find oil and gas is coming to an end. We are developing new technologies to detect reservoirs that were once invisible, for example at depths of more than 3,000 metres, or hidden under thick layers of salt deep below the seabed.
"Once we decide to invest in an oil field our task is to drill the wells and produce the energy as safely and efficiently as possible, with minimum impact on the environment. To achieve these goals we continually develop new technologies and refine our safety processes, applying the same global standards to all our well designs and operating procedures.
"Our innovations include technology to allow more oil and gas to flow from deeper wells, letting us tap otherwise uneconomical resources; smaller, leaner drillships that drill faster and use less fuel than comparable vessels; smart oil and gas fields equipped with sensors to monitor production in real-time; and mobile drilling rigs that drill faster and more efficiently on land than conventional rigs."
Continuing, the company said, "To find these resources we collect and process vast amounts of data from sensors to produce an accurate geological map of the site we are investigating. We then turn the data into images that can be analysed and interpreted quickly and efficiently. This ability to visualise and interpret lies behind our biggest successes in oil and gas exploration.
"When an oil field comes on stream, it has enough pressure inside to push the oil up through the wells naturally. But over time the pressure in the field drops and the flow of oil slows. We have developed enhanced oil recovery (EOR) techniques to help us extract an additional 5-30% of the oil in place, increasing the overall recovery level from the field to 50-70% or even higher."
Adding his voice to the discourse, Managing Director, Kabelmetal Nigeria Plc, Robert Kretschmer, stated that for an Original equipment/components manufacturer, the requirements to supply to Oil & Gas compared to other industries are more stringent. The manufacturer has to prove that the entire process is controlled, starting from qualified raw material suppliers, goods inward tests, a controlled production process up to the product testing  – often witnessed by the customer. A controlled production process means that all operations are planned and continuously supervised. For us as a cable maker, integrated inline measurement systems in our production lines are giving the feedback that the required product parameters are sustained. If required, these data can be logged e.g. during the extrusion process through a process with graph report over the full cable length."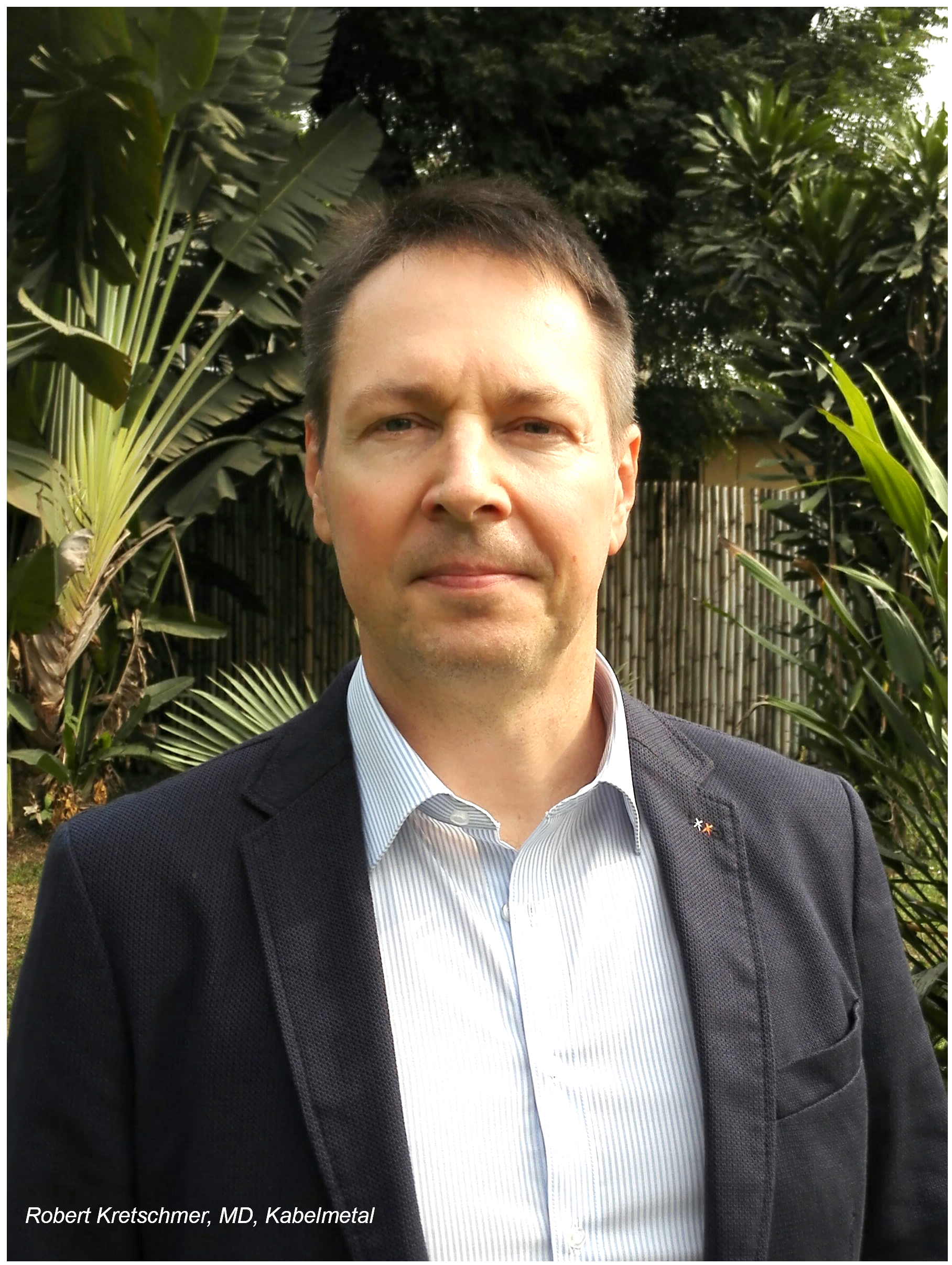 He said "Technology in the cable manufacturing process is not the only way to meet the requirements of the O&G industry. Product design comprises the selection of tailor made compounds / components in combination with the right cable construction. Both decide if a cable can fulfil the specification. It goes far beyond the electrical properties of a cable. The resistance of a cable to mechanical stress, chemicals, heat and non-hazardous properties in the case of a fire matters for these applications.
"Being a Nexans affiliated company is giving us access to comprehensive know-how and testing capacities of fully fledged laboratories with e.g mass spectrometer, smoke density and corrosivity tests and facilities for cable class approvals or type tests. Nexans is having four Research Centres which are recognized by independent international certification bodies. This is giving us the leading edge in proposing the best & proven solutions to our clients.
Principal Consultant of Lonadek Inc. Dr Ibilola Amao sees technology as an enabler in the oil and gas sector, she believes that when appropriately deployed, technology can greatly increase productivity; in her words, "Precision is more reliably achieved in Engineering whenever IT is implemented intelligently. Technology appropriately deployed increases productivity & efficiency." She said.
'Technology has become the fuel that propels all machinery in the oil and gas industry and also across various  industries, says Dr Njideka Kelley, Principal at New Generation Consulting Resource Solutions and Consultant with Kaztec Engineering Ltd. "Technology means that I can close deals in Angola in my pyjamas from my office in Houston without physically flying there until all the participants are ready to "meet and greet"; she said.
An oil and gas service provider who pleaded anonymity also gave his opinion on the impact of technology on his business saying, "Improved technology has increased the efficiency of our modern equipment also creating improved communication on location sites, making feedback more real time and solution provision more timely as well", he said.
However, emphasising the role of technology and the future of the petroleum industry, Secretary General of the Organization of Petroleum Exporting Countries (OPEC), Mr. Mohammed Barkindo, stated Oil is expected to remain the fuel with the largest share in the energy mix between 2016 and 2040, declaring that oil and gas together are still expected to provide more than half of the world's energy needs within these periods, with their combined share relatively stable between 52–53 per cent.
He argued that primary global energy demand is expected to increase by 35 per cent in the reported period, while long-term oil demand is expected to increase by 15 million barrels per day (mb/d), rising from 94.5 mb/d in 2016 to 111.1 mb/d in 2040.
He said majority of this rising demand will come from developing countries, increasing by almost 24 mb/d, to reach 67 mb/d by 2040. Significantly, this means there is no expectation for a peak in oil demand over the forecast period to 2040. World consumption is on course to exceed 100mb/d, much earlier than projected.
According to Barkindo, to meet the projected increase in global oil demand, investments worth an estimated $10.5 trillion would be required, underscoring the absolute necessity of a sustainable and stable oil market, conducive to encouraging the type of long-cycle investments necessary to prevent supply gaps in the future.
He noted that oil is an essential building block for economic growth, especially in developing countries, explaining that throughout its history, our resource has stimulated development, prosperity and social mobility..
To this end, Barkindo said, "The world will continue to need all energy sources, especially for the 1.1 billion people in developing countries that have no access to electricity and the 2.3 billion deprived of commercial energy.
Therefore, rather than discriminate against any energy source, it is vital that we collectively develop and adopt technologies, as well as all-inclusive energy policies, that transform the environmental credentials of all energies, including the 1.5 trillion barrels of proven reserves which currently exist."
To this end, it has become obvious that for a country or an organisation to develop technology capability, such a country or organisation needs to firstly search for new knowledge, assimilate the knowledge, transform and apply the knowledge to solve local problems.
The significance of technology in national economic development and in the creation of a competitive edge for companies can never be over emphasised.
However, adopters of new technology must balance the technical and financial risk associated with implementing a relatively unproven solution against the expected upside if its application delivers as promised. Such risks and rewards are highly uncertain and difficult to quantify.
Technology is constantly evolving, it is hoped that the Nigerian, as well as African petroleum industry would evolve along with it, so as not to be left behind and not to become irrelevant in the scheme of things.
---
Get more news like this directly in your inbox